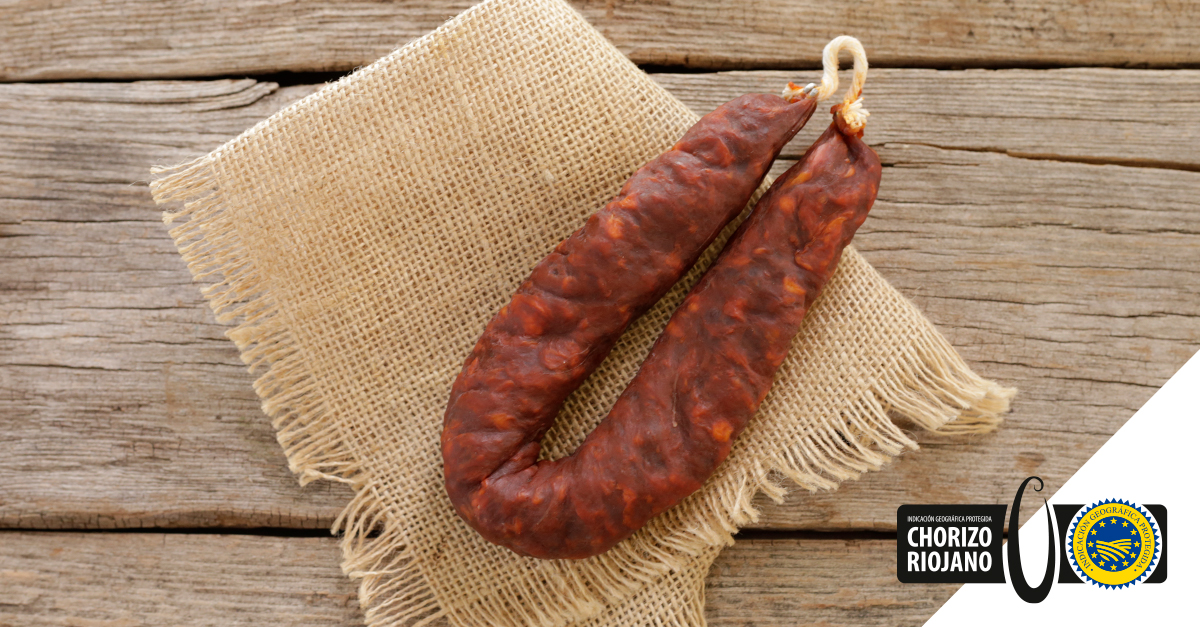 Chances are you already know that IGP Riojan Chorizo is a favourite among the traditional, tastier natural foods in Riojan cuisine. There is no afternoon morsel or dish that is not improved by a chunk of our best chorizo. And not just that—a recent study conducted by Spain's national meat industries association (ANICE, Asociación Nacional de Industrias de la Carne de España) has concluded that cured cold meats have outstanding nutritional properties. If you care to know them:
Cured cold meats such as chorizo have a high level of proteins, B-group vitamins (B1, B3, B12) and such minerals as phosphorus, iron, and zinc.

The pork meat that is used to prepare our IGP Riojan chorizo has a limited cholesterol contents. In the frame of cured cold meats, our chorizo is in the range of 72 mg cholesterol per 100 g: consumed in proper quantities and frequency, this is a perfect fit into a balanced diet. In fact, the cholesterol content of cured cold meats like chorizo is similar to that of hake.

Even though cured cold meats do have around a 30% of fat content, most of it is unsaturated. Globally, the fatty acid composition is very close to the lipid profile that is recommended in a healthy diet.

As for salt, and though it is certainly used in cured meats in order to inhibit microbial growth and prevent degradation, extensive research has been conducted in recent years to reduce the sodium content in these products—so much so that, consumed in proper quantities and frequency, cured cold meats do not significantly add sodium to our diet.
Combine all this with 100% natural ingredients and the skills of our most seasoned artisans, and it is safe to say that IGP Riojan chorizo is a delicacy that is hard to beat. You sure fancy a mouthful now?