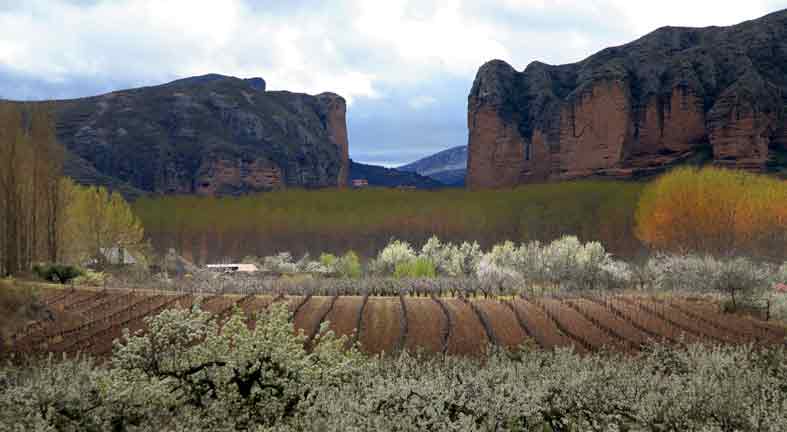 The Certified Quality Indication, Protected Geographical Indication (PGI) "Chorizo Riojano" guarantees the quality and characteristics of the product; it also links it to La Rioja throughout its entire process. Since 2008, brand administration has been entrusted to the Regulatory Council, whose specialists have developed a Quality Manual and procedures establishing the technical and control requirements required of every operator involved in each of the elaboration stages.
Currently there are six companies which have assumed the commitment to safeguarding the quality and tradition of Chorizo Riojano and its authentic flavor through the PGI.
EMBUTIDOS ALVIC
www.embutidosalvic.com
EMBUTIDOS DANY
www.villoslada.com
GRUPO ALEJANDRO MIGUEL
www.grupoalejandromiguel.es
GRUPO EMPRESARIAL PALACIOS ALIMENTACION
www.palacios.es
LA ALEGRÍA RIOJANA
www.alegriariojana.com
MARTÍNEZ SOMALO
www.martinezsomalo.com
All of these companies from Rioja are characterized by their extensive and solid family tradition that has afforded them a prominent and relevant position in the sector.
Rigorous quality control and the incorporation of the latest technology, while maintaining respect for tradition and the know-how of yesteryear, has resulted in the recognition of Chorizo Riojano as a quality product, both within and beyond our borders.
Over the past year, the production companies listed on the PGI register have certified a total of 516,000 units of Chorizo Riojano.
La Rioja exports cured meats to 46 countries, including France, the United Kingdom, the United States, Germany and Belgium. In particular, export sales of chorizo and other meat products have grown at an annual rate of 30% in recent years.
Chorizo Riojano is a very well-received traditional product, given its inimitable organoleptic characteristics, and clearly differentiated from others thanks to its traditional elaboration method which has been characteristic of the region since ancient times.