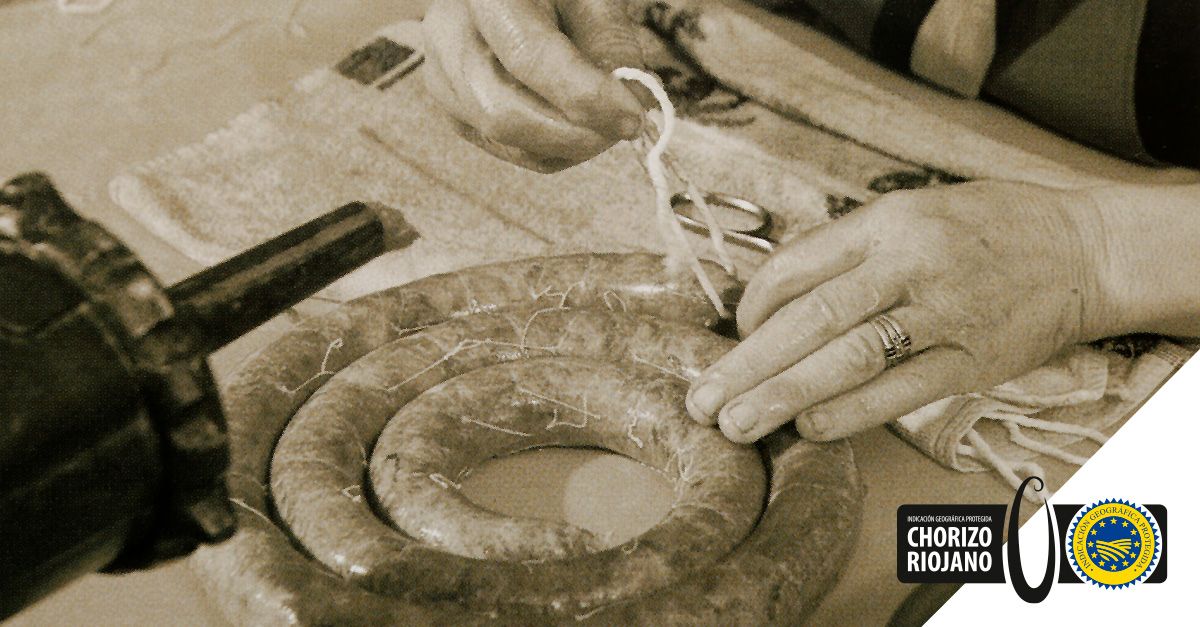 Nowadays, Chorizo Riojano IGP is one of the kings of any supermarket. Its flavour, its 100% natural ingredients, and its characteristic horseshoe shape are known by most consumers. But to get here, they have had to spend decades of dedication and care to form a product with roots dug deep in Riojan culture. Would you like us to tell you what their story is?
The production of cured meats has always been an artisan, family activity in La Rioja, but it was during the final years of the nineteenth century and the beginning of the twentieth century that the meat and preserves industry began to market chorizo. The great acceptance of preserved products such as tomatoes, peppers, and peaches soon led producers to try chorizo preserves, which were also a great success.
It is difficult to find evidence of Riojan chorizo outside the region before 1890. Until then, only grocery stores in large cities such as Madrid, or those in nearby such as Bilbao, Pamplona, and Zaragoza distributed it. Most of them had owners from La Rioja, hence their connection with our products.
However, a whole network of complementary activities began to develop in La Rioja in the early twentieth century: farms, natural casing vendors, tinsmiths, printers, transporters… Although Riojan chorizo had to compete with other cured meats from arriving from different places around Europe (sausages from Vic, Milan, and Lyons, mortadella from Bologna and Turin, and even the famous chorizo from Pamplona), it was at this moment that the Riojan chorizo industry began to take off.
Very soon, the railway stations of Cenicero, Logroño, Haro and Santo Domingo served as a starting point for Riojan chorizo to reach increasingly distant markets. In a few years, it would become famous throughout Spain, even reaching the Canary Islands, as can be seen in the advertising of the time. And everything was thanks to an extensive network of commercial representatives that grew at the same pace as the demand.
Orders came from all over and we supplied them all from here in La Rioja. But none of this would have been possible without the creation of a strong industry thanks to the technological and sanitary advances of the beginning of the century that paved the way for the Rioja chorizo production that we know today: Chorizo Riojano IGP.
It is our honour to take care of the legacy that decades and decades of painstaking work have left us. That is why we put so much effort into our chorizos. And that is why it gives us great pleasure to know that you always notice the love we put into them 😊
Source: Historias del Comercio e Industria Riojana by Santi de Santos