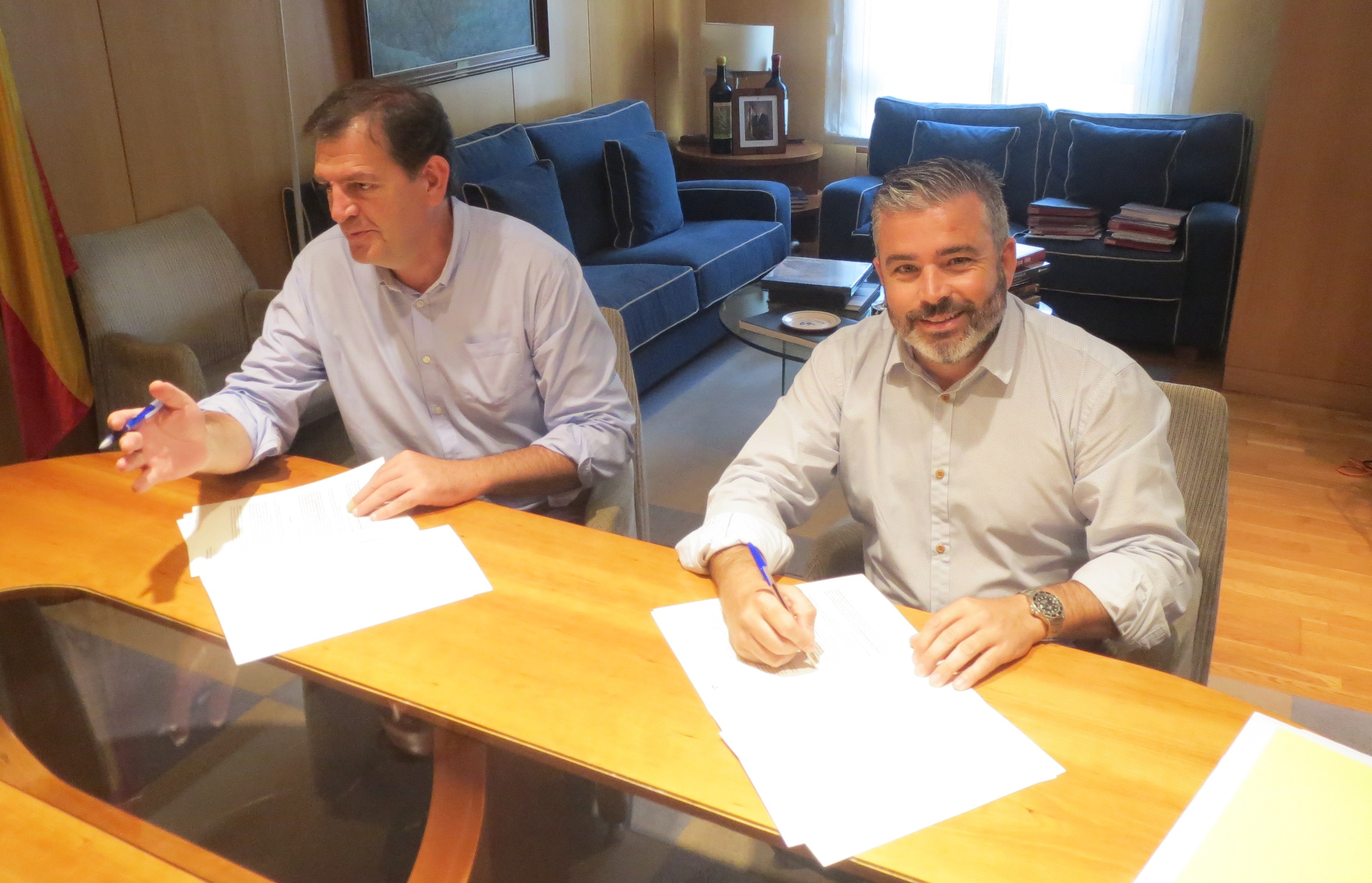 The Minister of Agriculture, Livestock and the Environment, Iñigo Nagore, and the president of the Association for the Protection of the Quality of Chorizo Riojano, Alejandro de Miguel, today renewed the collaboration agreement, through which the Government of La Rioja will contribute 60,000 euros to manage the expenses derived from management, research, services, technical assistance, publicity and marketing activities of the Protected Geographical Indication 'Chorizo Riojano'.
The incorporation of a new company and the increase in production which were covered over the last year have enabled the growing PGI to consolidate its presence in both the domestic and foreign markets and in the field of catering. Accordingly, Chorizo Riojano has also launched a new promotional campaign which, under the motto 'A string of reasons, has chosen the chef Lorenzo Cañas as the brand ambassador.
In 2016, registered producers certified a total of 516,000 units of Chorizo Riojano. At present, there are six companies integrated in the PGI: Embutidos Alvic (Autol), Embutidos Dany (Baños de Río Tobía), Grupo Alejandro Miguel (Nalda), La Alegría Riojana (Camprovín) and Martínez Somalo (Baños de Río Tobía), and Grupo Empresarial Palacios Alimentación (Albelda) who have joined this year.
The Association for the Protection of the Quality of Chorizo Riojano began its activity in 2009 with the aim of defending, guaranteeing and developing the chorizo market, promoting awareness, consumption and marketing; in addition to managing training programs to suit the needs of farm producers as well as those elaborating and commercializing the product.
In addition, the brand takes part in the actions and events promoted by La Rioja Capital, within the framework of the campaign 'Foodstuffs from La Rioja. Guaranteed Quality'.