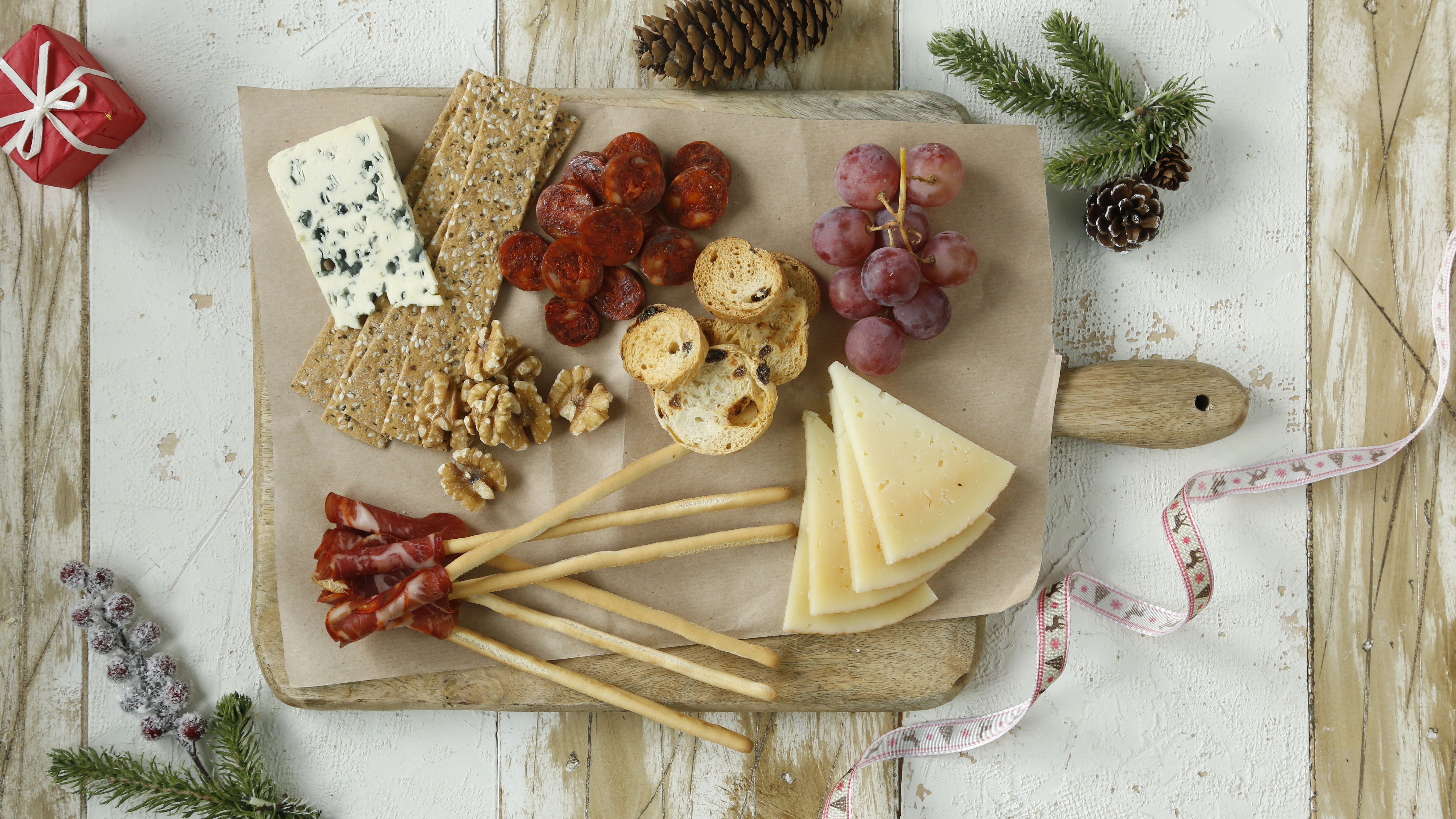 Christmas is synonymous with tradition and good tidings, spending time with family and friends sitting around a good table. When it comes to eating well, in Spain, we know what never fails. Year after year, we bring out some of our most classic culinary products to celebrate this major holiday.
Chorizo from La Rioja is one of these products, the star guest at our Christmas Eve, Christmas, and New Year's Eve meals. Our traditional food is full of quality, flavour, and health, and it has been adapted to current times, incorporating new and modern recipes.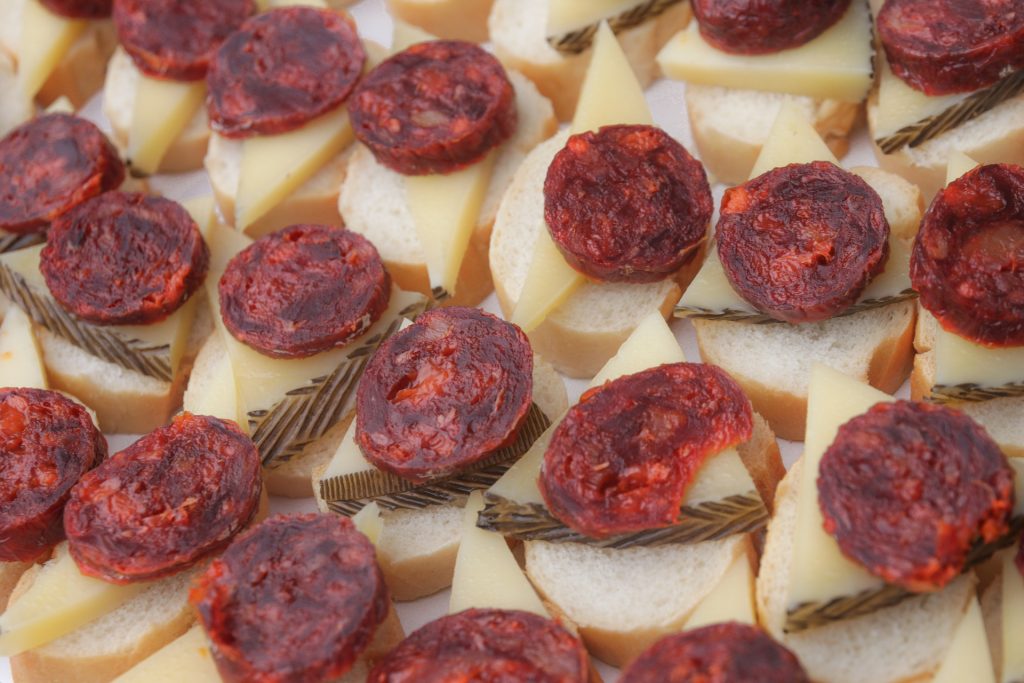 The star appetizer
Spanish cuisine has many varied, truly classic dishes that have even made the leap outside our borders. But, when we think of a good Christmas table, there is a dish that is never missing–the charcuterie tray. To whet your appetite as an appetizer and to accompany the main dishes, chorizo ​​from La Rioja is a food that must always be at your table.
Whether at a traditional dinner or in a more innovative get-together, this Christmas, we invite you to delight your guests with the best product of La Rioja. Sharpen your knife, think of an attractive presentation, and do not hesitate to include Riojan chorizo ​​among your entrées. There is no better way to whet your appetite!
Chorizo-based Christmas dishes
Who hasn't ever been given a Christmas basket full of exquisite Iberian products? If this is the case with you, you have a real treasure, since you can take advantage of these rich ingredients to prepare a perfect lunch or dinner to celebrate the holidays. And if not, don't worry because, luckily, most of these products are very typical of our land and easy to find.
An original Iberian chorizo pâté, delicious croquettes, or the classic chorizo with cider are some examples of dishes that you can prepare this Christmas. Of course, always look for the IGP Chorizo Riojano label to be sure you that you consume the highest quality products.
To make croquettes, you need butter, flour, milk, chorizo, salt, black pepper, nutmeg, egg, breadcrumbs, and olive oil. Prepare the béchamel first and then chop up the chorizo and fry it in a pan for a few minutes. Once this is done, heat the béchamel until it starts to boil. After about 15 minutes, add the chorizo and stir. Then, let the mixture refrigerate for about two hours so that it can solidify. Make the batter into balls and dip them in egg and breadcrumbs before frying them.
For Iberian chorizo pâté, use cream cheese, a hard-boiled egg, and the best Riojan chorizo. Skin and chop the chorizo and put it in a blender with the cream cheese and a chopped hard-boiled egg. Blend at medium-high speed for a few minutes until you have a homogeneous paste. It's that easy. Then, simply decide how you want to serve it. Spread it on crackers? In a bowl next to the bread for guests to spread themselves?
If you are someone who prefers more traditional dishes, chorizo with cider is also a very common recipe northern Spanish kitchens, with a very intense mix of flavours. The acidic taste of the cider combined with the chorizo makes this dish an authentic delight, full of flavour.
These are just some ideas out of many recipes that you can prepare at these parties with our land's best chorizo. Remember that in the kitchen, as in every aspect of life, the most important thing is to get carried away by passion. Recover the flavours and textures that you like most, without being afraid of innovation.