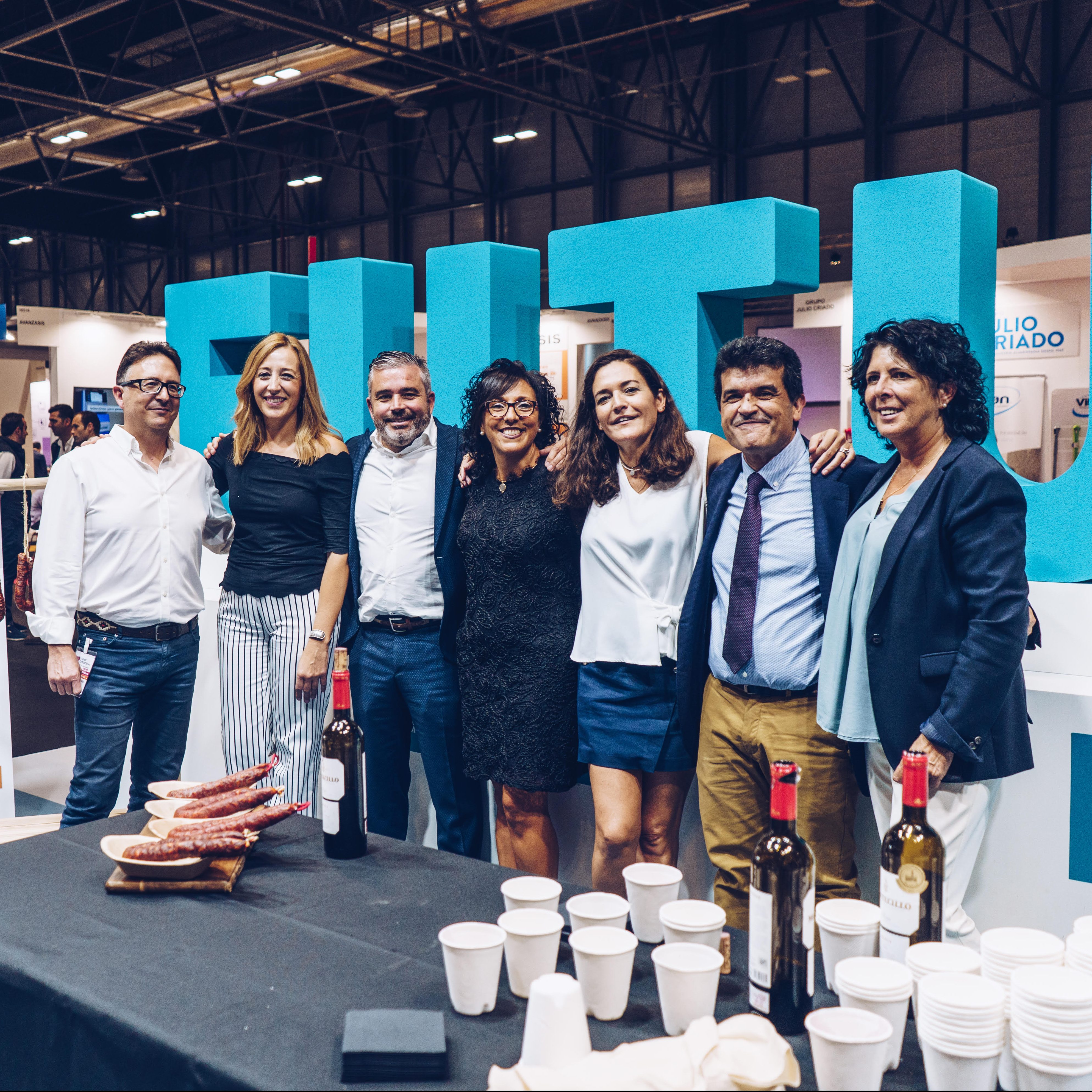 IGP Chorizo ​​Riojano presents the benefits of this product, full of flavour and tradition, at Meat Attraction 201.

IGP Chorizo ​​Riojano made an appearance at the Meat Attraction event, held from 17 to 19 September at IFEMA (Madrid).
This event is one of the main meeting forums for professionals in the agri-food sector and representatives of the entire value chain of the meat sector. Among the participants are: producers, distributors, public institutions…
Cajamar cooperative banking, a financial group specialized in financing agri-food companies, has supported the Spanish meat industry for the third consecutive year
at Meat Attraction and has given up its slot to present the conference, "La Rioja, land of wine and chorizo," and the tasting, Sensory IGP Chorizo ​​Riojano.
In this session, Pedro Álvarez, CEO of -Ivoro, has hosted a conference on this modern, iconic, and authentic product of the Spanish culinary tradition that gathers the best essence of La Rioja.
Among other aspects, issues have been addressed, such as the social and economic impact that the companies involved with IGP Chorizo ​​Riojano have in their own communities and, in general, in the whole of Spain.
Ensuring food security, reducing world hunger, and promoting sustainable agriculture are some of the goals set by the United Nations in its SDGs. With this commitment, IGP Chorizo ​​Riojano and the operators in the region also work with the objective of improving the quality of life of the inhabitants of La Rioja, contributing to environmental sustainability and promoting the growth of rural areas.
The highlight of the day has been a sensory tasting led by Elena Romero, responsible for the sensory & consumer area of ​​IGP Chorizo ​​Riojano, in which participants had the opportunity to taste some of the most characteristic varieties of chorizo ​​in the region, appreciate its properties, and get to know its preparation methods in depth, which combines the best of Riojan traditions along with the latest innovations in the agri-food industry.
Meat Attraction is an international benchmark event in the meat sector that aims to position Spain and its meat industries among the world's leading suppliers, focusing on marketing and contributing to positioning Spanish producers.
In this context, the success of the day, dedicated to Riojan chorizo, once again highlights the importance of this iconic, high-quality product that represents the best of Spanish and Riojan cuisine.