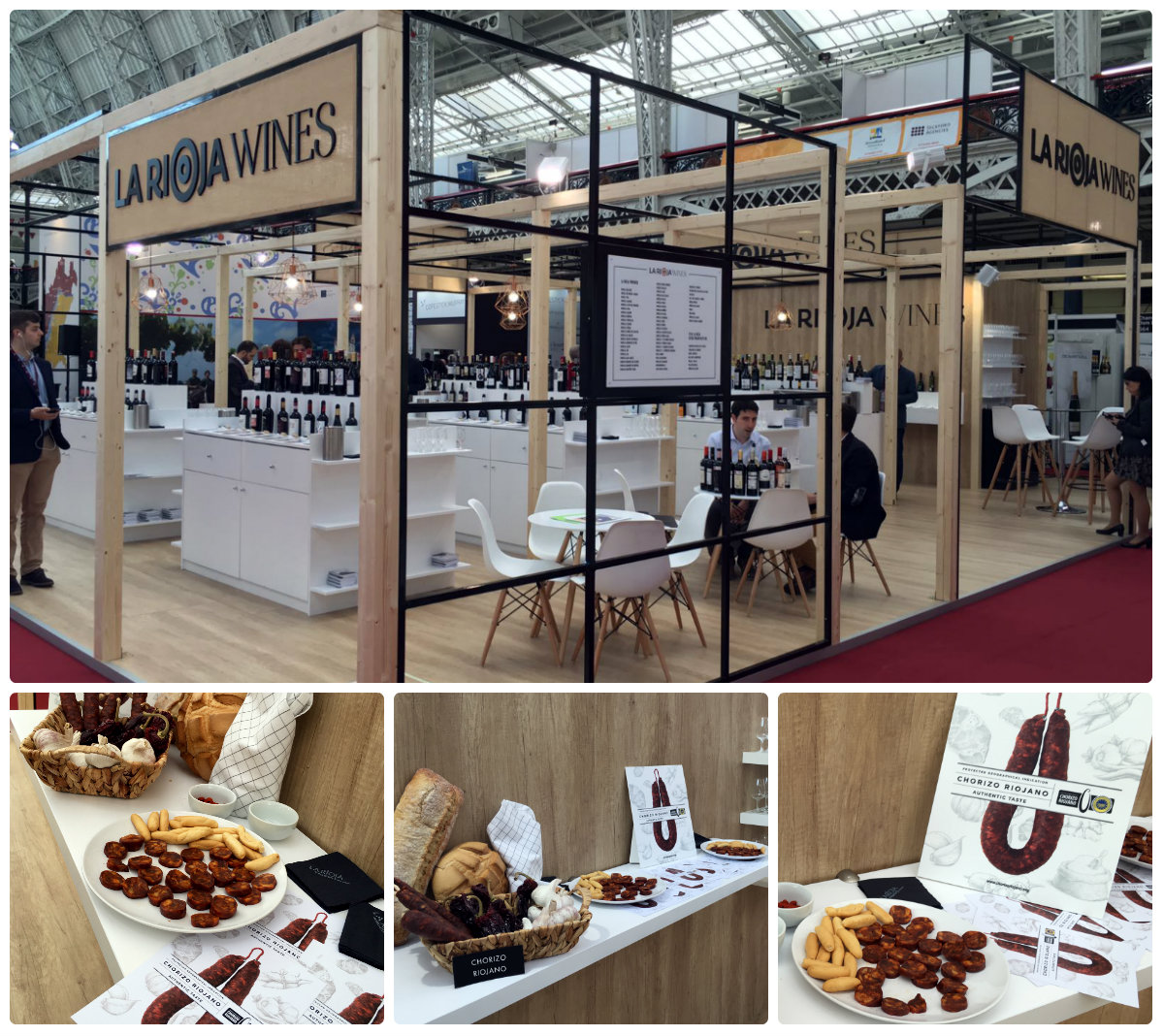 PGI Chorizo Riojano  participates in the 37th edition of the International London Wine Fair  which begins today. More than 11,000 professionals from around the world will visit this influential wine and food event being held for three days at the Olympia Exhibition Centre in London.
The Ministry of Agriculture of the Government of La Rioja provides a shared institutional space which will play host this year to 56 wineries and seven oil mills.
As a new feature this year, PGI Chorizo Riojano has a promotional and tasting space to endorse the unique characteristics of this quality product in the international market and promote its commercialization.
As part of the agri-food promotion strategy of the Government of La Rioja, this initiative aims to facilitate the presence of small and medium-sized companies in national and international fairs, enabling them to improve or expand their communication and commercialization channels through these professional encounters.
The company from La Rioja A2Caras, in collaboration with FLOWS Comunicación y Marketing, has designed an exhibition space that reflects the traditional hospitality of La Rioja and is characterized by its functionality, its smooth, clean lines and the natural feeling provided by its main material, wood. The 'La Rioja Wines' booth is 130 square meters.
The last edition of the London Wine Fair brought together 643 exhibitors from 26 countries, and 11,541 visitors. In addition to the specialized press, it gathers together, distributors, wholesalers, drinks importers, as well as the key buyers in the retail channel and the HORECA channel.