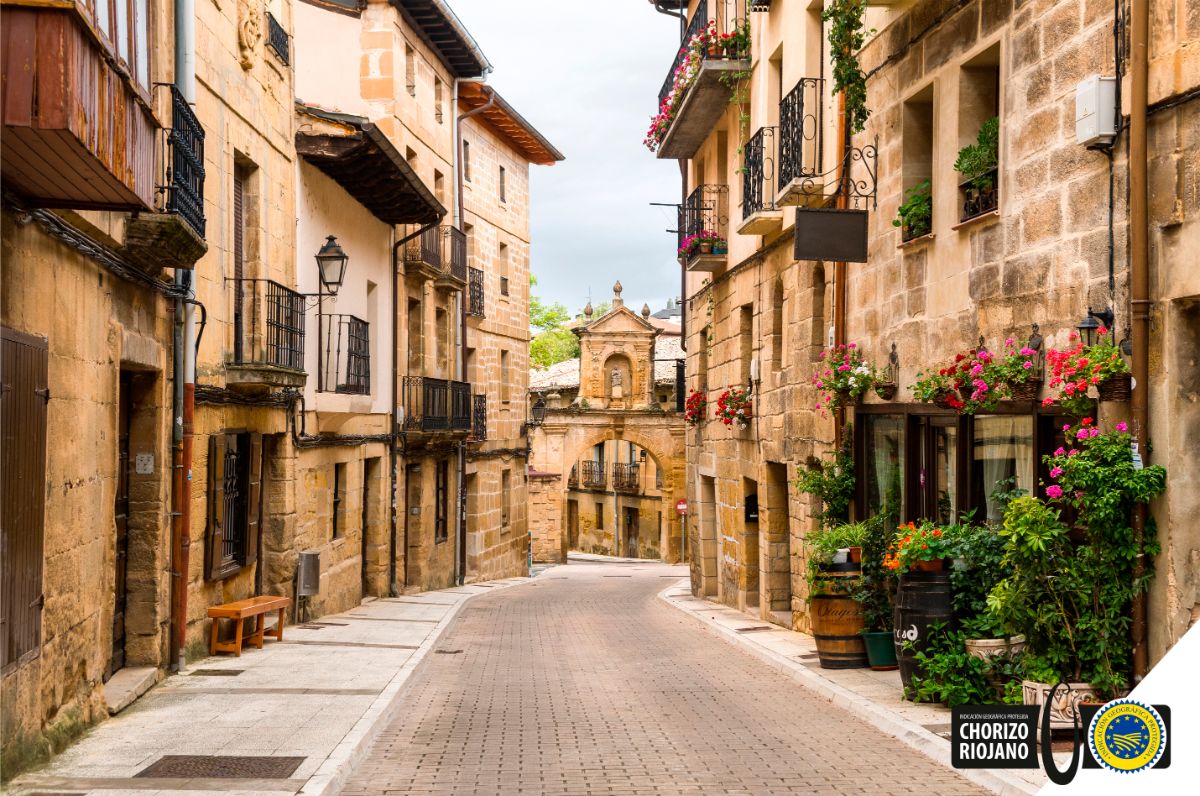 The saying goes that, "the road is paved with bread and wine." In La Rioja, we must add the intense and penetrating flavour of chorizo to this binomial, a product of centuries-old tradition–a production that is transmitted from parents to children and which, as a result, has become one of the most iconic foods of the region. This product stands out for its quality and flavour, inside and outside our borders.
Located between mountain ranges, La Rioja is known worldwide for being the land of origin of some of the most appreciated wines in the world. But, in addition to the winemaking tradition, the region has an important culinary legacy that is world-renowned. La Rioja chorizo is one of the most recognized foods of the region's gastronomy, thanks to its combination of quality, flavour, tradition, and health.
The geography of the region and its rugged terrain create an exceptional cold and dry micro-climate for the curing and preservation of pork products, among them, and above all, chorizo. If we think of La Rioja, there is no lunch, snack, or celebration meal that lacks a plate of chorizo ​​and a good glass of wine. It is a perfect pairing, synonymous with quality.
For dozens of years, when agriculture was the main form of livelihood, to this day, wine and chorizo are intimately linked to popular culture.
Rural life was not easy, but the difficulties of the countryside were more bearable when the equipment included a wineskin, bread, and the indispensable piece of Rioja chorizo. It is a simple but comforting meal that, years ago, raised the spirits of day labourers after hours of hard work. Although the lifestyle has changed in a manner consistent with the current times, La Rioja has not renounced the great pleasures of life, and the products of the region are still present in any celebration or special occasion.
The success of La Rioja cuisine is based on caring for native things when indulging in making local products, and this has earned it important recognitions, such as the Protected Geographical Indication (PGI) seal on Rioja chorizo and the Denomination of Origin (DO) of its most prestigious wines.
It is a marriage of success and recognized quality, which crosses borders thanks to its flavour and authenticity.